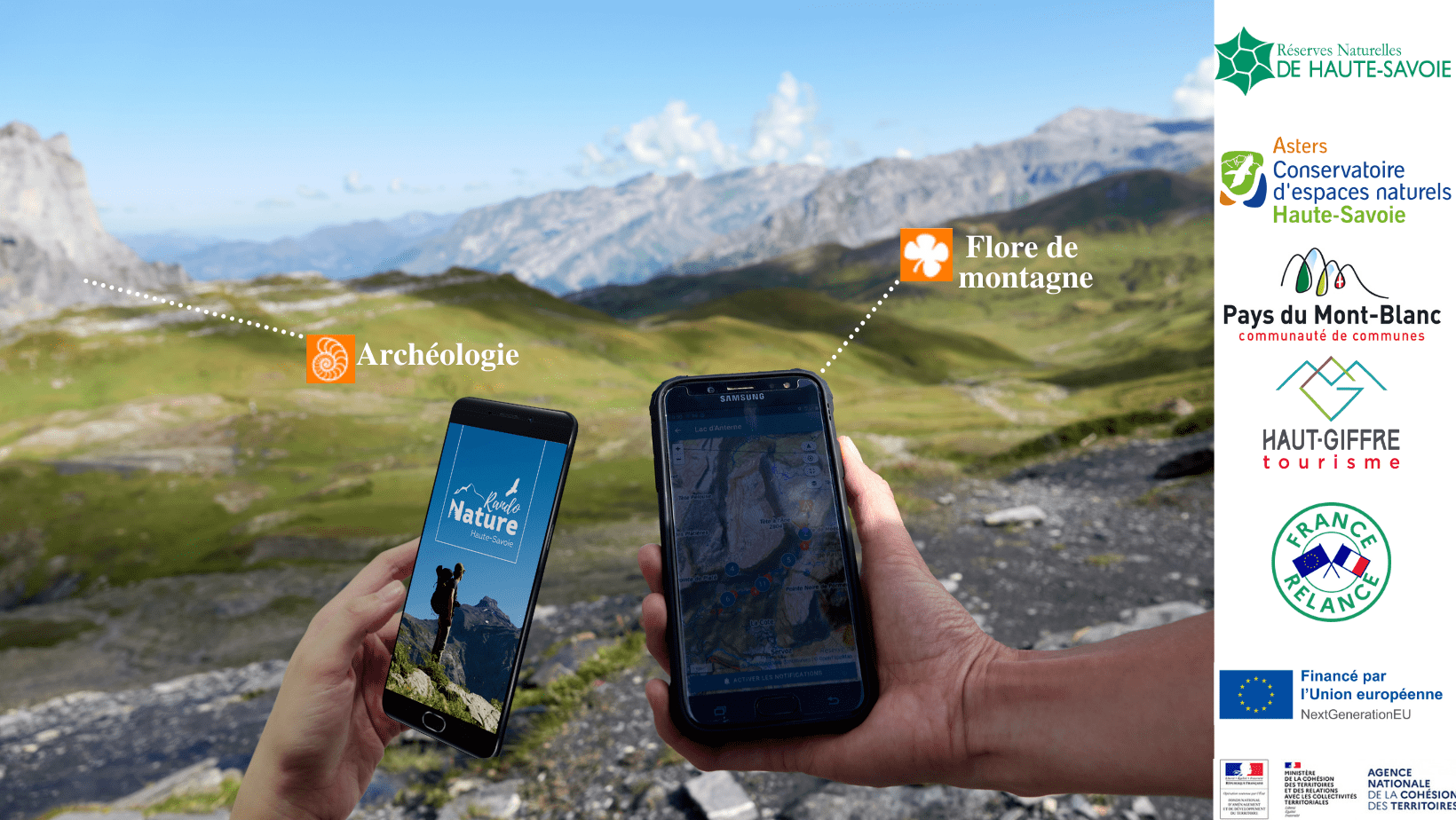 The notoriety of the alpine mountainous landscapes is worldwide. These emblematic landscapes are composed by exceptional natural, historical and cultural heritages.
After the successive lockdowns and the development of national tourism, the increasing numbers of visitors in the nature reserves exceeded all the records from the 20 last years. The pressure put on some environments, intensely trodden by neophyte hikers, reached unseen levels.
Educating visitors and making them aware of the importance of protecting our territories seems therefore essential.
The RandoNature Haute-Savoie website and mobile app are intended to facilitate access and understanding of these singular natural heritages.  It was meant to reach as many people as possible, offer access and comprehension in order to increase the willing of people to understand and better protect this common natural treasure.
RandoNature enriches your walk with an educational discovery of fauna, flora and the surrounding environments and heritage.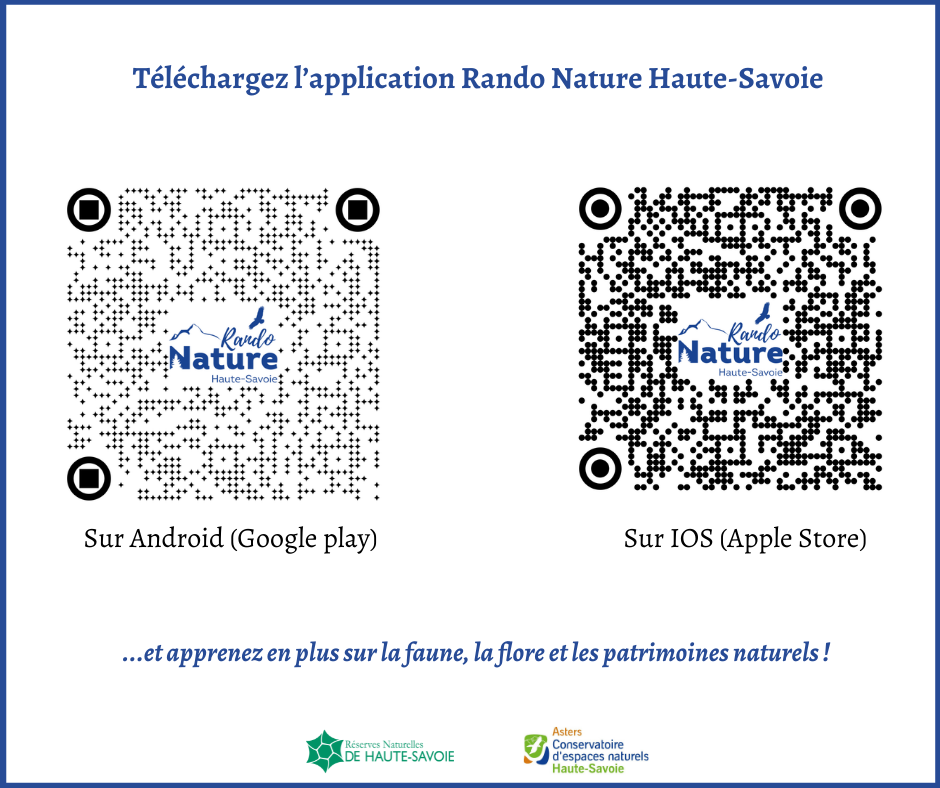 The project has made it possible to create this website, which promotes hiking routes and items of the natural heritage in order to:
discover and hike along the trails with a didactic dimension
discover landscapes and natural environments, but also fauna and flora
propose different and complementary visions of landscapes (seasonal differences, the geology of landscapes, etc.)
raise awareness of their fragility and exceptional nature.
The Conservatoire d'espaces naturels de Haute-Savoie manages the nature reserves of Haute-Savoie and Pays du Mont-Blanc. It's its responsibility to manage properly these natural sites, to survey the scientific research, and to ensure compliance with the regulations by all users. Through their experience in the management of nature reserves, the agents of the Conservatoire have acquired a great scientific knowledge and skills in communication and public awareness.
RandoNature Haute-Savoie is take in acount the safety of hikers and the protection of sensitive species and environments: reminders of the regulations, rules of good conduct in natural areas, regarding fauna and flora.
The themes selected for the content of the points of interest of the site are:
fauna: black grouse, rock ptarmigan, forest birds, birds of prey, ungulates, amphibians;
high value species of flora growing in mountain pastures, forest environments, wetlands, rocky environments;
natural environments: white glaciers, black glaciers, low marshes, intra-forest peat bogs; mature forests…;
the geological and geomorphological heritage, or another approach of protected areas through time, relief, rocks types;
human heritage and in particular mountain activities such as pastoralism, hydroelectricity, tourism, etc.
and other elements that make these sites unique.
RandoNature Haute-Savoie is a European project implemented by Espace Valléen Pays du Mont Blanc in partnership with Communauté de communes Pays du Mont Blanc.
The RandoNature project also receives support from the municipalities of Passy and Contamines-Montjoie as well as from the Tourist Offices.